Article: Easy Tiger X Gypsy Shrine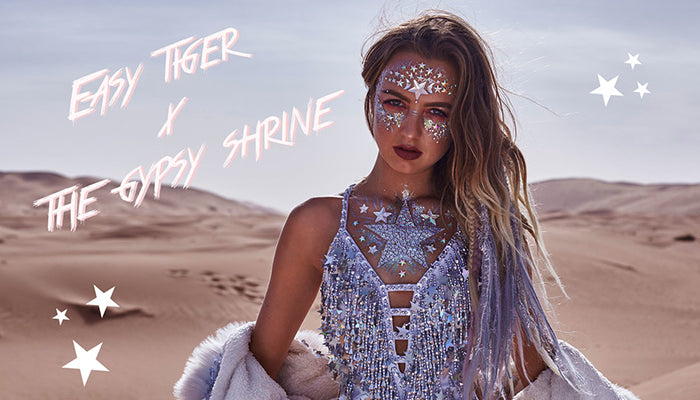 Easy Tiger X Gypsy Shrine
If you've ever searched for festival style inspiration, it's more than likely you'll have come across @ttigerlilly, ultimate babe and fashion queen, who also runs her own brand shopeasytiger.
Our first Easy Tiger X The Gypsy Shrine collaboration launched last year, made up of dreamy silver starred face, chest and boob jewels. All paired together with the shopeasytiger clothing pieces creates a match made in heaven for your festival wardrobe.
We flew out to the Sahara Desert to shoot this ultimate cosmic collection. Since then this jewel has been worn by Paris Hilton at this year's Coachella and loved by thousands of festival goers all around the world! This original collection has been our biggest collection to date! 
Want to watch our promo video for the shoot? 
View Our Stargazer Collection
Interesting in Creating This Look?
Watch our tutorial and buy any one of our three jewels and glitter and become the ultimate cosmic queen this festival season. 


All you need to do to recreate one of the looks from the collection is to buy one of the 3 jewels from the Easy Tiger X the Shrine collection then head over to the shopeasytiger website and buy your favourite clothing pieces and you're ready to go! 
Watch BTS Footage from our Sahara Desert shoot
Meet the Tiger Lilly and boyfriend Basil in this behind the scenes interview with our founder Jenna. 
We hope you love this collection as much as we do! Shop the full range now and go intergalactic this festival season.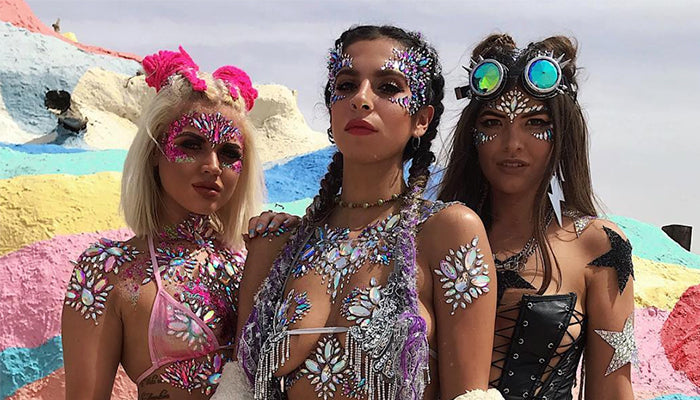 Ever wondered what you need to take to a festival? The Gypsy Shrine are here to pass on some of their best hacks.
Read more