WORLD FIRST HAIR DYE DROPPER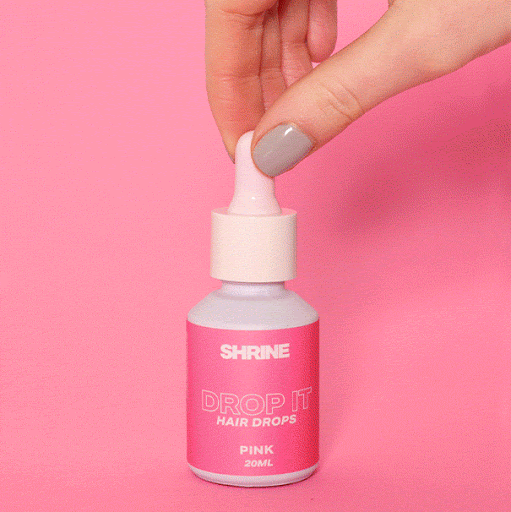 "Revolutionary. A hair dye that actually works! From toners to pastels to vibrants, I achieve amazing results, every time!"
6 CORE COLORS,
ENDLESS SHADES...
From toners to pastels and vibrants, create any shade using just one bottle of DROP IT.























Use DROP IT to tone your hair, keep your hair fresh, healthy and happy until your next trip to the salon!

Simply add 2 drops of Purple and 1 drop of Blue into any conditioner to achieve icy white hair in just 10 minutes.
Unlike silver shampoo, DROP IT contains no harmful ingredients, ensuring your hair stays hydrated and silky smooth after every use.
See the before and after below.






Feature on the @SHRINE Instagram by wearing DROP IT and tagging #SHRINEDROPIT
We can't wait to see the looks you create!